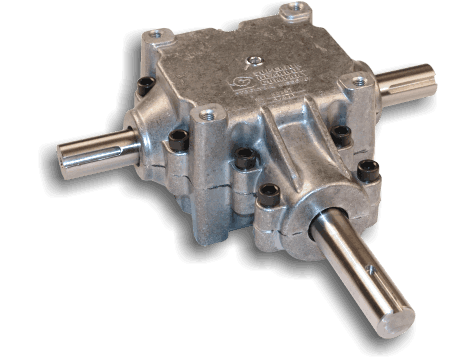 Ordering Replacement Parts for your Gearbox
To find the parts available to rebuild the gearbox you have, enter the gearbox part number in the search box and hit enter. If there are rebuild kit items available they will show up for you to add to the cart.
You will find the part number stamped in the gearbox housing under the cast in Superior Gearbox Company logo. This will be the P/N number. The number may be stamped in either the top or the bottom housing. Contact Superior Gearbox Company if you need further assistance.
Service Manuals
Featured Categories
About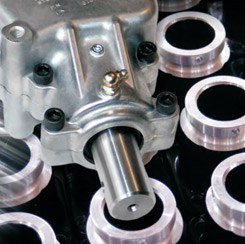 Superior Gearbox Direct is an aftermarket web site hosted by Superior Gearbox Company. Superior Gearbox Company has been producing gear drives for Original Equipment Manufacturers since 1975. Superior Gearbox Direct offers common replacement parts such as seals, seal repair kits and bearings. We are also offering standard bevel gear drives and some machine specific gear drives. Machine specific gear drives were produced for the Original Equipment for many years and were discontinued. These are the original parts purchased by the Original Equipment Manufacturer not imported copies. If you have a Superior Gearbox that was removed from a piece of machinery that is not listed on this site, please contact the Original Equipment Manufacturer or your current dealer for that brand of machinery. Distributors and Retailers please contact your Superior Gearbox Company customer service representative with your Federal Tax I.D. number to be set up as a Superior Gearbox Company Reseller. We hope you find the site convenient and easy to use.